The Devil's Bridge ("Diavologefyro")
Only a few kilometers away from Poros and across in the Peloponnese, there is a small natural bridge created out of two huge stones that unite the sides of the gorge underneath it. Surrounded by green and embellished by the running water, Devil's bridge is a pleasurable half-a-day outing to the Peloponnese.
The Ancient Theater of Epidaurus
The ancient theater of Epidaurus is a great one-day trip or an afternoon-evening excursion where every summer the visitor is taken back to the era of Euripides, Sophocles and Aeschylus. One of the most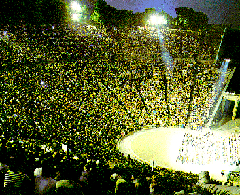 beautiful ancient theaters of classical Greece, it is "buried" in the green hills and tranquil area of northeastern Trizinia. The Theater is about one hour and a half away from Poros and bus rides are organized by almost all the travel agencies of the island. Admission prices range around 3000 drachmas ($15), and plays are staged in both Greek and English.
Nearby Islands
Having Poros as your base, you are right across from the historic Peloponnese, near the island of Aegina in the north (about half an hour by boat) and close to the islands of Hydra and Spetses to the south (about forty-five minutes and one hour by boat, respectively).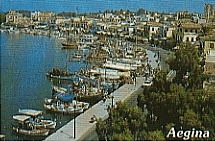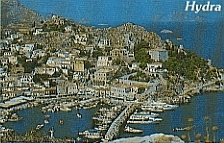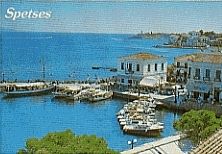 For suggestions, corrections or comments regarding this web site please contact
the webmaster